This website is about protecting a unique important ecosystem for future generations. Please have a look at the information provided to get a picture of what is at stake here.

Please support the local First Nations and Wilderness Tourism Businesses and their original way of living with nature.



The Tsilhqot'in Nation welcomes the Supreme Court of Canada's decision overruling the BC Court of Appeal's judgment on Aboriginal title. The Supreme Court of Canada upheld the 2007 ruling of the BC Supreme Court and declared Aboriginal title to approximately 2000 km2 in the heart ...
Posted by Wolfgang Zilker Thursday Jun 26, 2014 19:38
Categories: First Nations, Xeni Gwet'in | Tags: aboriginal rights & title, court case, rights and title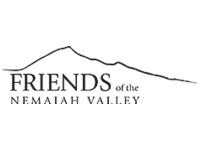 Friends of Nemaiah Valley Media Release Today the Minister of the Environment, Hon. Leona Aglukkaq, issued a decision statement regarding the New Prosperity Mine in British Columbia's Chilcotin district, concluding that "the New Prosperity Mine project is likely to cause significant ...
Posted by Wolfgang Zilker Wednesday Feb 26, 2014 21:16
Categories: CEAA, First Nations, Prosperity Mine, Xeni Gwet'in | Tags: Environmental Assessment
The Tsilhqot'in National Government responded today to reports that B.C. Mines Minister Bill Bennett was joining a Taseko Mines Ltd. lobbying trip to Ottawa for the controversial New Prosperity mine, continuing his promotion for this mine proposal despite a second, more scathing independent ...
Posted by Wolfgang Zilker Thursday Dec 12, 2013 10:41
Categories: CEAA, First Nations, Prosperity Mine, Teztan Biny, Xeni Gwet'in | Tags: aboriginal rights & title